I2C¶
About¶
I2C (Inter-Integrated Circuit) / TWI (Two-wire Interface) is a widely used serial communication to connect devices in a short distance. This is one of the most common peripherals used to connect sensors, EEPROMs, RTC, ADC, DAC, displays, OLED, and many other devices and microcontrollers.
This serial communication is considered as a low-speed bus, and multiple devices can be connected on the same two-wires bus, each with a unique 7-bits address (up to 128 devices). These two wires are called SDA (serial data line) and SCL (serial clock line).
Note
The SDA and SCL lines require pull-up resistors. See the device datasheet for more details about the resistors' values and the operating voltage.
I2C Modes¶
The I2C can be used in two different modes:
I2C Master Mode

In this mode, the ESP32 generates the clock signal and initiates the communication with the slave device.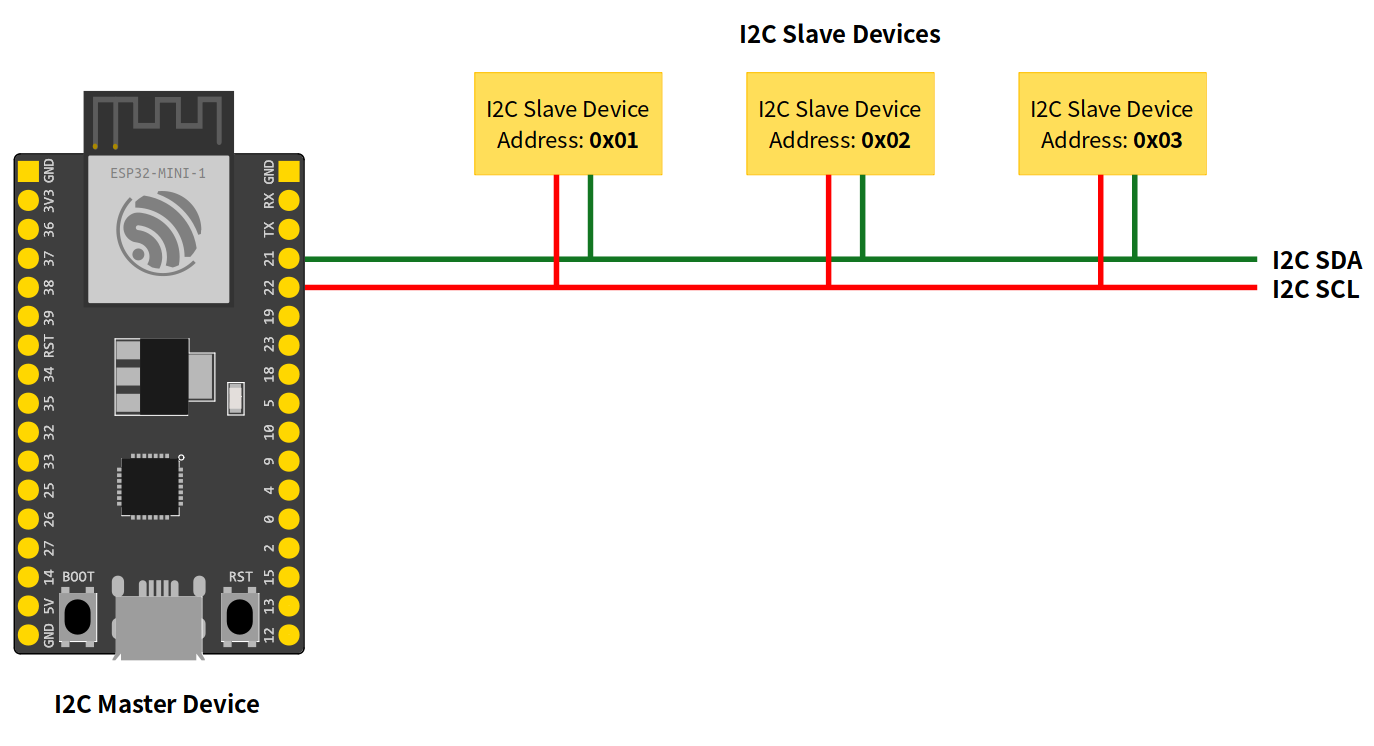 I2C Slave Mode

The slave mode, the clock is generated by the master device and responds to the master if the destination address is the same as the destination.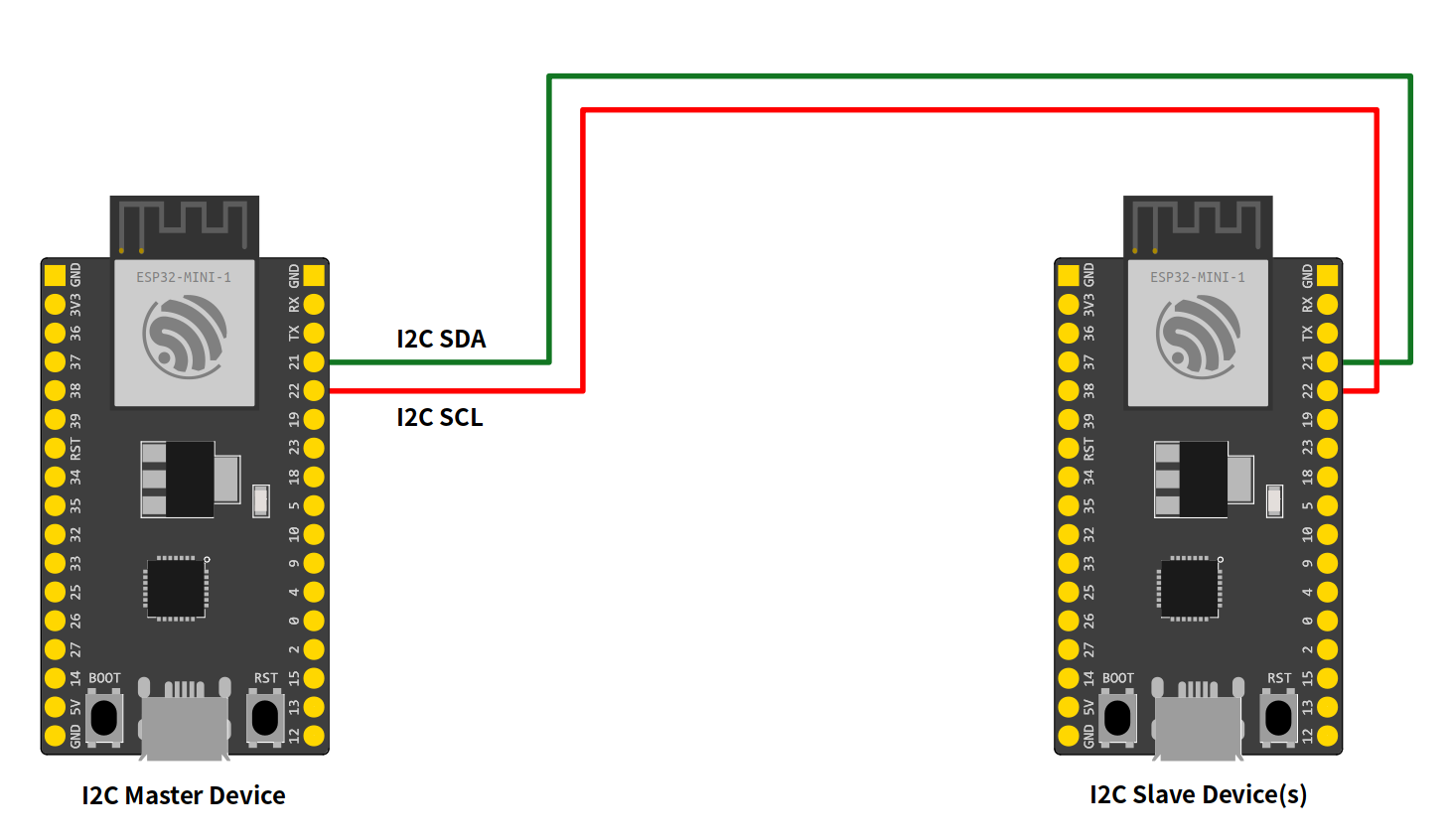 Arduino-ESP32 I2C API¶
The ESP32 I2C library is based on the Arduino Wire Library and implements a few more APIs, described in this documentation.